Safely isolate individuals
who present symptoms.
Once an at-risk person is identified, it's important to isolate them from your staff and visitors entering your facility. Scout Protect'sTM containment booth uses negative air pressure and ULPA filtration to shield against infectious aerosols. It also provides a space for on-site health assessments by medical professionals.
Download Product Sheet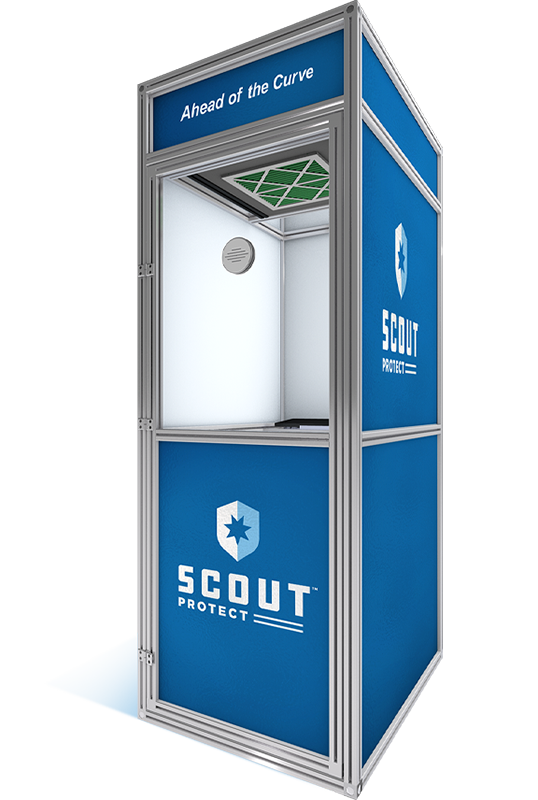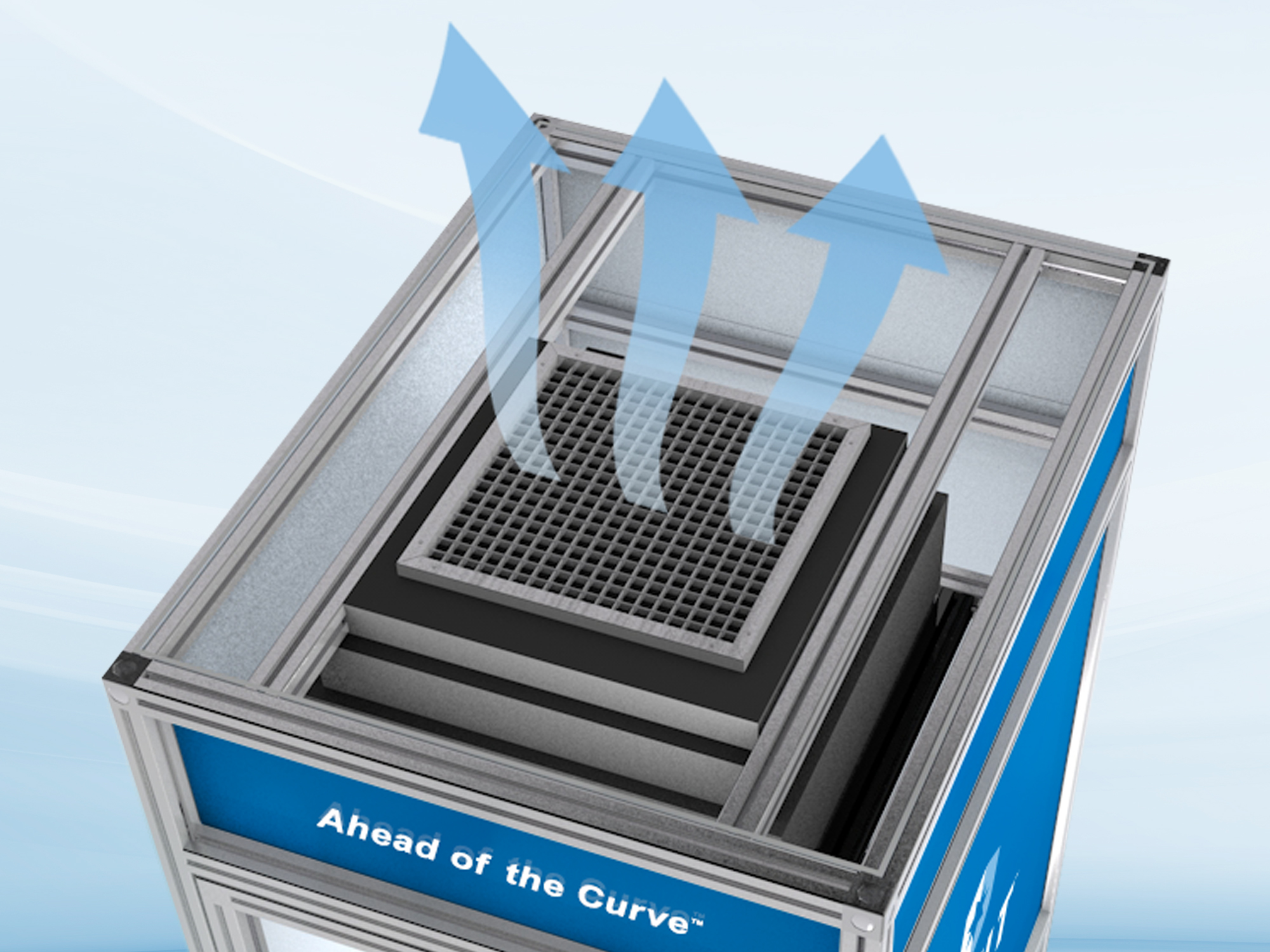 Air Control
The Scout ProtectTM ULPA filters capture more infectious aerosols than even HEPA filters can.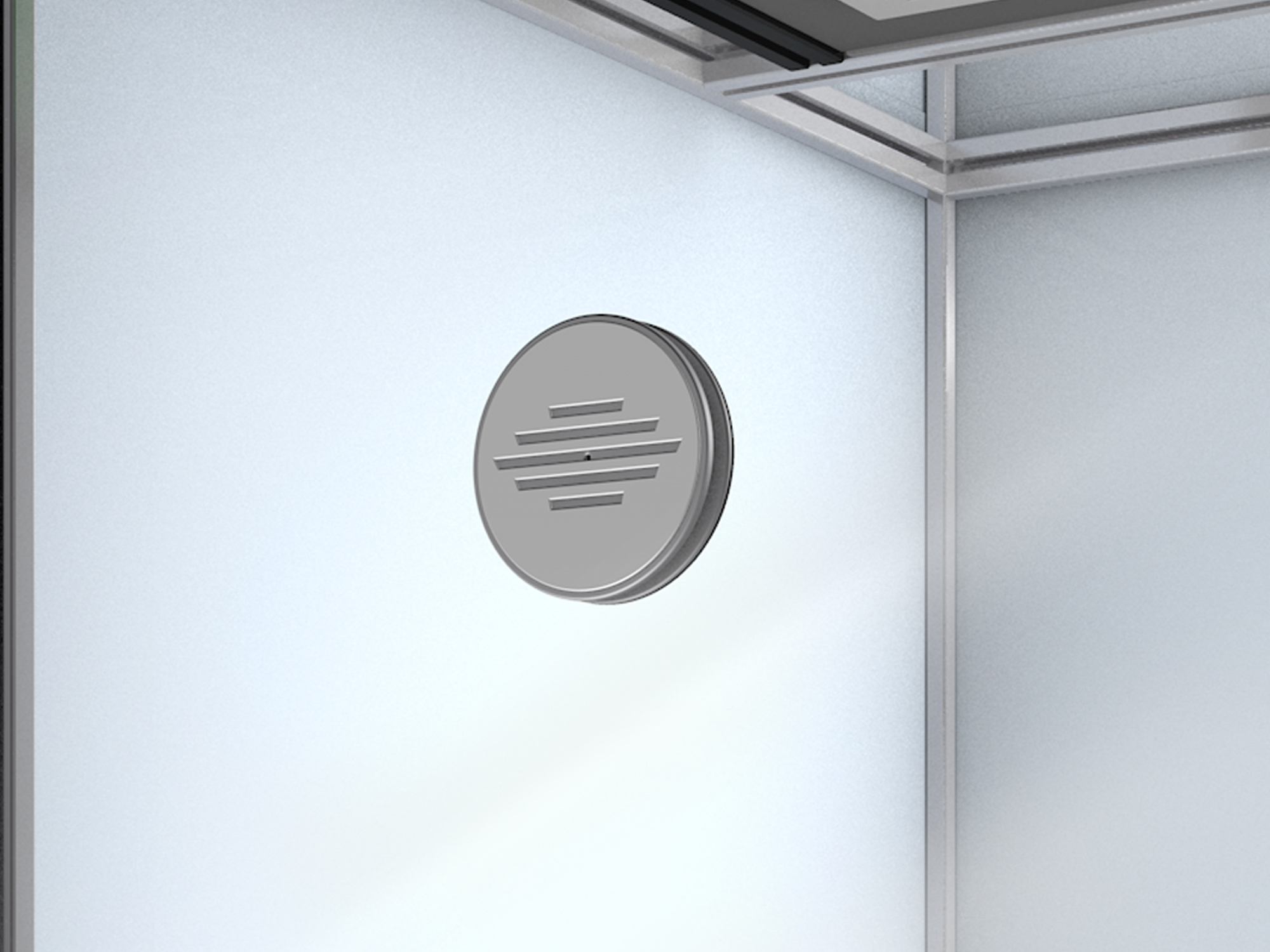 Loud & Clear
Clear communication is key to health security. The Scout ProtectTM voice module provides safe, clear communication with at-risk individuals.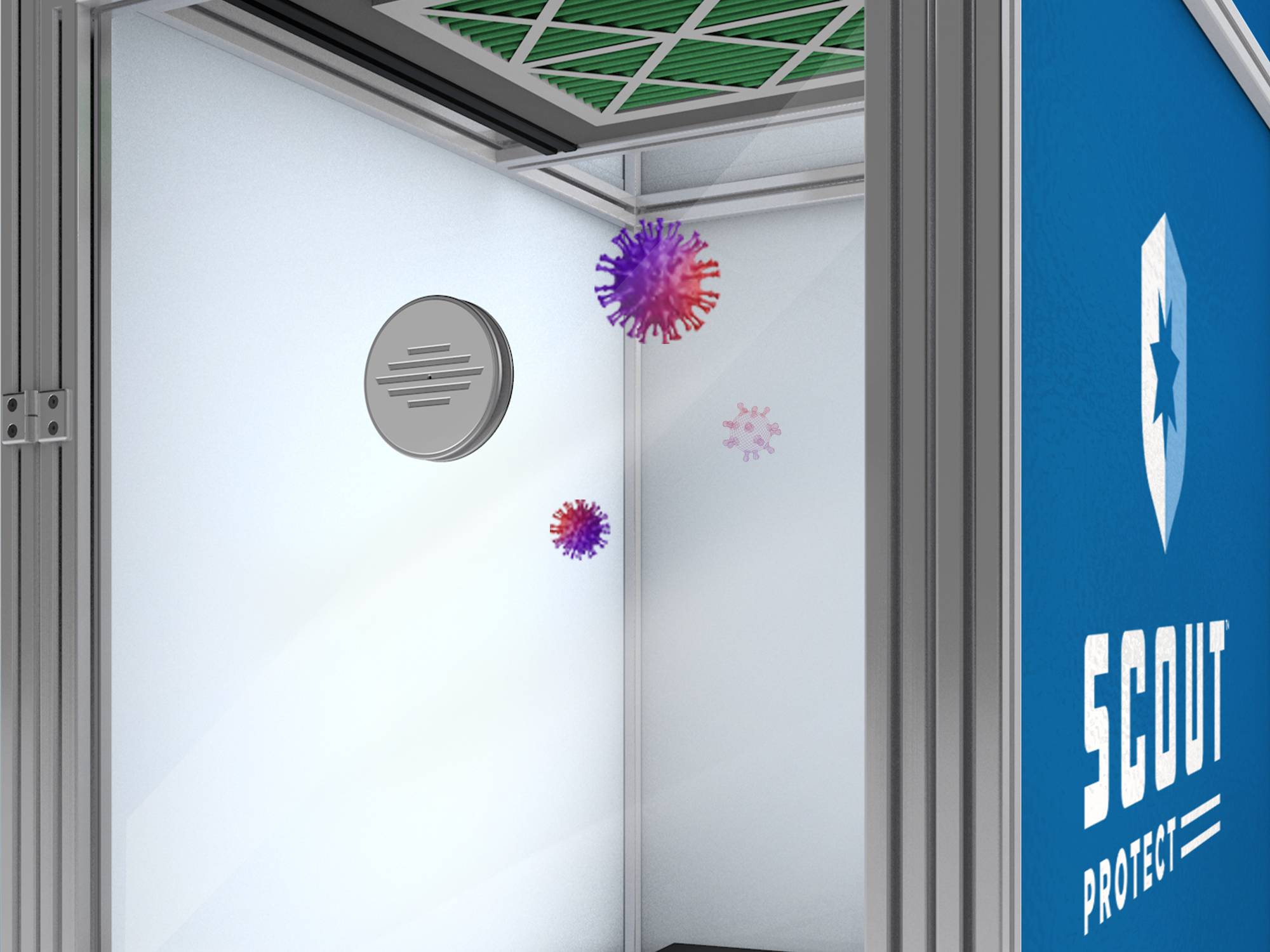 Under Pressure
Scout ProtectTM creates negative air pressure to mitigate aerosolized virus transmission to those outside the mobile unit.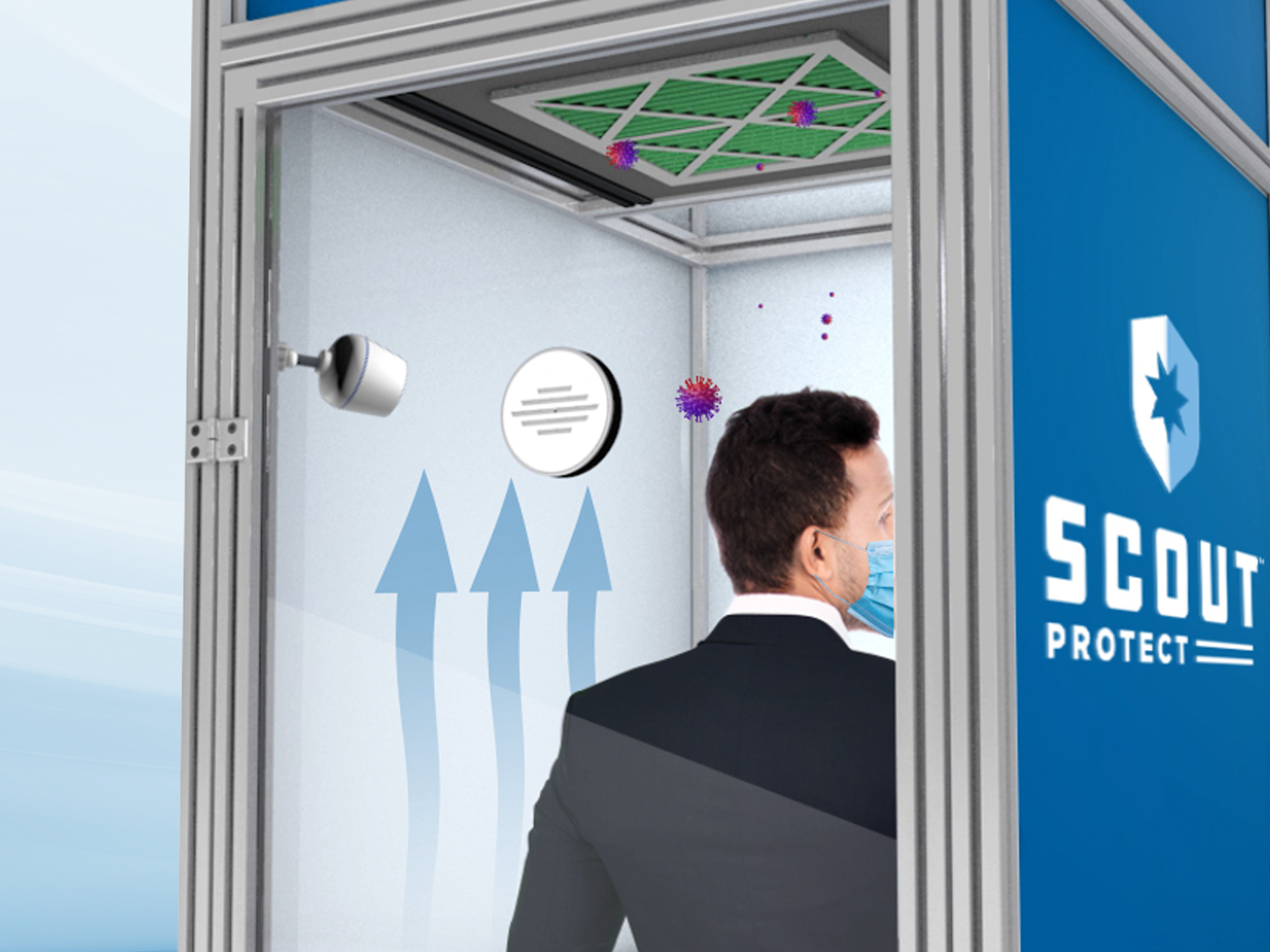 Easy Monitoring
Clear acrylic panels and integrated camera modules help your security team easily monitor isolated persons.